Injured Puppy- Donations Greatly Needed
where to buy lasix May 28, 2014 / Ginger's Fund FOS-DCNC / 13 Comments / Uncategorized
Lexington Animal Control Officer Sam Fritts was responding to a call on 5/27/14 concerning a injured puppy. Upon arriving at the location he found this little guy suffering from a horrific injury to his left eye. Officer Fritts brought the puppy to Davidson Animal Hospital to be seen by Dr Hedrick…we have named him Little Ranger.
where to buy imitrex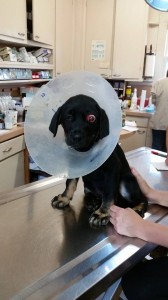 Little Ranger was examined, immediately given pains meds, antibiotics, a catheter was placed in forelimb (fluids), he was given a sedative and was then taken into ICU to be prepped for surgery. Please keep him in your thoughts and prayers. This little guy was in a lot of pain, depressed, and all he wanted to do is sleep (prior to being given pain meds/sedative). Without knowing how long this little guy has had to deal with this horrific injury, only time will tell if the eye can successfully be saved.
Other medical findings: Age 10 weeks old, still teething, weight 20lbs, fleas, and loaded with intestinal worms.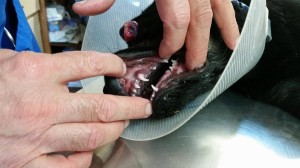 Donations are greatly needed for Little Ranger's extensive medical care. Donations can be made online by clicking on the donate link at the top of this page or by mail to Ginger's Fund FOS-DCNC, PO Box 1036, Thomasville, NC 27361. Ginger's Fund FOS-DCNC is a 501(c)(3) non-profit, your donations are tax deductible. Thank you for your support.