Rocky's 1st Surgery Results- Donations Needed
order Lyrica online May 1, 2014 / Ginger's Fund FOS-DCNC / 3 Comments / Uncategorized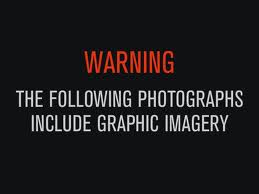 buy zocor online without prescription *Warning* Graphic pics from Rocky's 1st surgery below
Rocky is doing well after his first surgery to remove the large mass on his left ear. He was sedated and a large portion of the mass was removed. A lot of blood was lost during the surgery and due to the fact that Rocky has been loosing blood for quite sometime (from the leaking mass), the vessels were quickly closed, his ear was cleaned and wrapped. Rocky will recuperate for a week before undergoing surgery again to remove the remainder of the mass inside of his ear.
The mass in the pic below is next to a size 13 boot. The mass has been sent off to the lab for a biopsy. We will post the lab information once it comes in.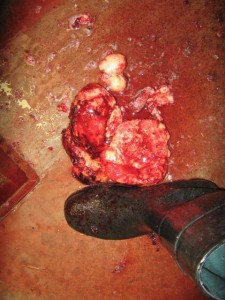 Rocky and Whiskers are both doing well. They have been groomed, the knots were removed from their mane and their over grown hooves have been scheduled for a well needed pedicure. Charges will be filed in this case- All charges and court info will be posted on our Facebook page as it becomes available.
**Donations are greatly needed for Rocky and Whisker's Veterinary care.** We have been hit hard recently with cruelty cases (16 animals have came to us in the month of April alone) and Rocky's medical care, lab work & surgery is likely going to be very expensive. Please keep Rocky in your thoughts for a full recovery. Donations can be made online through the donate button at the top of this page, directly through our FB page or by mail to: Ginger's Fund, PO Box 1036, Thomasville, NC 27361. As always thank you for your support and remember Ginger's Fund FOS-DCNC is a 501(c)(3) non-profit, your donations are tax deductible.
Intake Info:  http://friendsoftheshelterdcnc.com/2014/04/rocky-and-whiskers-donations-needed/