Injured Puppy-Donations Needed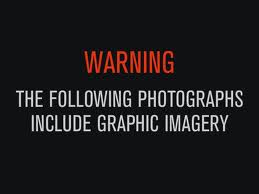 This little girl came into the Davidson County Animal Shelter as an injured stray from Thomasville, NC (Randolph street area) . The animal shelter does not have the means to provide the much needed vet care this little girl needs so they called us for help and rushed her to Davidson Animal Hospital to get her the immediate care she desperately needed. We have named her Tinkerbell.
Dr. Hedrick aged Tinkerbell at 4 months old, she weighed in at only 5lbs. Her eye is out of the socket and has likely been out for a few days which means there is no hope in saving the eye. Tinkerbell was given pain meds, antibiotics and Dr. Hedrick and his awesome staff went to work to flush out and the clean the injured area.  Tinkerbell will need frequent cleanings and to stay on meds to combat the infection before surgery to remove the eye and permanently close the eye lids (once the lids are permanently closed medication cannot be administered directly to the infected area).  Tinkerbell was also vaccinated and has began the de-worming cycle (intestinal parasites).
Please keep this little one in your thoughts for a full recovery and if you know or have heard of anyone in the Thomasville area (Randolph Rd) who is missing a little girl fitting her description please email us at GingersFund@live.com. *Medical updates on Tinkerbell will be posted on our Facebook page*
Donations for Tinkerbell's extensive medical care and surgery is greatly needed. Donations can be made online through the donate link on this page, through our FB page or by mail to: Ginger's Fund, PO Box 1036, Thomasville, NC 27361. Thank you for your support

**Ginger's Fund FOS-DCNC is a 501(c)(3) non-profit, your donations are tax deductible.**