Duct Tape Hid My Burns
enter site September 16, 2015 / Ginger's Fund FOS-DCNC / 2 Comments / Uncategorized
http://marylandinternationalschool.org/?p=1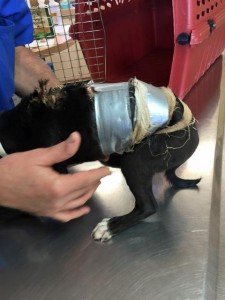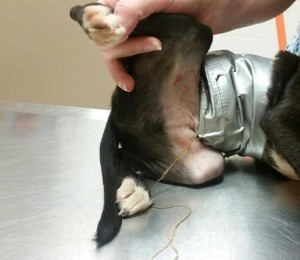 This little guy was picked up by Davidson County Animal Control in desperate need of help. He had duct tape wrapped around his bottom half and visible burn type wounds between his shoulder blades and in between the duct taped bandages were present. He was taken to Davidson Animal Hospital where Dr. Hedrick removed the duct taped bandages and everyone suspicions were confirmed… 3rd degree burns down his spine.
Cayden has been estimated to be 13-14 weeks old and weighed in at only weighs 7 lbs.
Over the Labor Day Weekend Dr. Hedrick and his awesome staff tended to his burns, removed the dead tissue, managed to get the infection under control all while maintaining to keep him comfortable.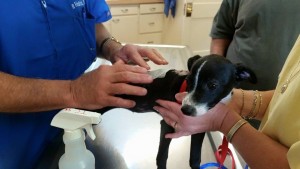 Cayden still has a ways to go but he is on the right track. Please continue to send well wishes his way ♡
Donations for Cayden's medical care is greatly needed. If you can help, donations can be made online through our websitehttp://friendsoftheshelterdcnc.com/ our FB page or by mail to: Ginger's Fund, PO Box 1036, Thomasville, NC 27361.
Ginger's Fund FOS-DCNC is a 501c3 non-profit, your donations may be tax deductible.
Thank you for your support, we couldn't do this without you ♡