Donations Needed
go October 28, 2015 / Ginger's Fund FOS-DCNC / 2 Comments / Uncategorized
http://travelfoodlove.co/wp-json/oembed/1.0/embed?url=http://travelfoodlove.co/2015-chevrolet-colorado/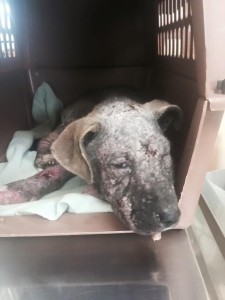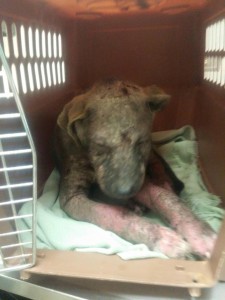 This little girl came into the Davidson County Shelter today, picked up as a stray by DC Animal Control in dire need of medical attention. Davidson County Animal Shelter Director Donna Grooms (FOS-DCNC founder) rushed her over to Davidson Animal Hospital for the immediate medical attention she desperately needed.
Dr. Hedrick has estimated her to be only 5 1/2 months old, she is loaded with intestinal parasites, is underweight and is suffering from a horrible case of Demodex mange that was left untreated. Her entire body is swollen and hot the touch, her temperature 103.4. Her Lymph nodes are enlarged and her skin is oozing from infection. Dr. Hedrick thinks she may be a shepherd mix but right now it hard to tell due to her current state.
Dr. Hedrick will be monitoring her tonight and has started her on a round of antibiotics along with medications to help her regain her strength and to help keep her comfortable.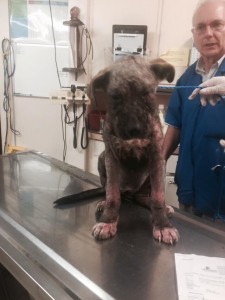 The DC Animal Shelter has a limited operating budget and we need your help to be able to cover her extensive medical needs. If you can help, donations can be made online through our paypal: friendsoftheshelterdcnc@hotmail.com or directly to Davidson Animal Hospital  336-249-7078 (be sure to leave your mailing info if you would like a donation receipt).
Friends of the Shelter Davidson County, NC Inc. (FOS-DCNC) is a 501(c)(3) non-profit organization, your donations are tax deductible. Thank you for your support ♡