Emaciated Female Seized by the LPD
see October 24, 2015 / Ginger's Fund FOS-DCNC / Make A Comment / Uncategorized
buy generic viagra online uk Lexington Police Officer Munger was responding to an animal welfare call where he found this girl laying on the ground and in desperate need of help. Nothing but bones and so weak that she had to drag herself over towards him when he called for her. We have named her Angel.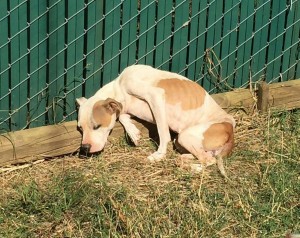 Angel weighed in at only 27.8 lbs her estimated age 2-3 yrs old. All of her bones are protruding, she has pressure soars on her pelvic bones making it painful for her to sit and she appears to have had multiple litters.  She was also anemic, COVERED in 1000s of fleas, she tested positive for Hookworms but was negative for Heartworms. Her nails were vastly overgrown and she has fur loss along with irritated skin on her lower back/pelvic area likely due to a flea bite allergy.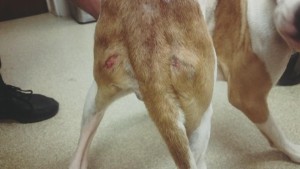 Please send strong thoughts her way and if you can help by fostering please email us at GingersFund@live.com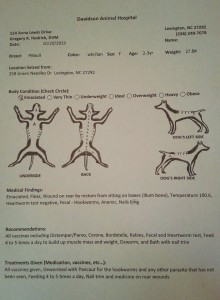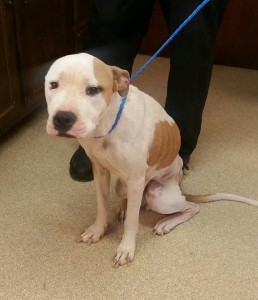 Angel's former owner has been charged with Animal Cruelty.
Donations are greatly needed for Angel's medical care.
Donations can be made online by clicking the donate link on this page via Paypal- GingersFund@live.com or by mail to:
Ginger's Fund FOS-DCNC
PO Box 1036
Thomasville, NC 27361
Ginger's Fund FOS-DCNC is a 501(c)(3) non-profit organization. Your donations are tax deductible.
As always, thank you for your support. We couldn't do this without you ♡