Max- Emaciated Senior
here April 17, 2016 / Ginger's Fund FOS-DCNC / 1 Comment / Uncategorized
buy generic viagra fast shipping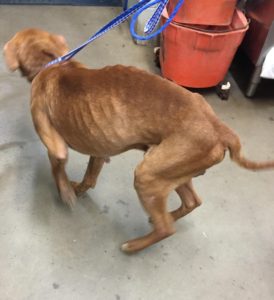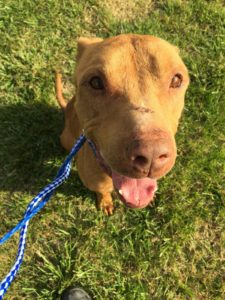 We need your help. Donations, foster home or rescue pull needed. Email us at GingersFund@live.com or PM us on Facebook if you can help.
This boy was brought in by Lexington PD & AC after being found chained, hungry and in horrible condition. Owner is being charged with animal cruelty.
He is over 6 yrs of age, loaded with Hook & Whip worms, he is Heartworm positive, unaltered, has some furloss and is just sweetest boy you will ever meet.
We want nothing more than to be able to save this boy but we currently do not have any open foster homes or funds to put towards this boys extensive medical care needs. Just medical along (including HW treatment) will likely be in the $900 range and to neuter him (due to his age) he will first need blood work which would bring his neuter total around the $250 range…
If you can help donations can be made directly to Davidson Animal Hospital 336-249-7078 (please let them know if you need a receipt) or online via PayPal (GingersFund@live.com).
*If you can foster or if you are with a rescue who can pull please email us at GingersFund@live.com or PM us on FB asap with your contact info (we do not have much time). We will correspond asap. Thank you ♡